SENECA

CHURCH OF GOD
OF PROPHECY
​
COVID-19 Phased
Action
policy
Our plan of restarting in light of covid-19
To view the full video, click here
Vision
Loving Jesus Loving People
Mission
Each ONe
reach One
We are a group of individuals from the Upstate of South Carolina and Northeast Georgia that come together to worship the Lord Jesus Christ in Seneca, SC. We may consist of many, but we are ONE in the Lord Jesus. The unity among our diversity means that we are family. We are a growing family; which means that we would LOVE to have you and your family become a part of our family. Please click the About Us tab above or the Read More link below to learn more about our family.
10 am - Sunday School (SUSPENDED UNTIL FURTHER NOTICE, DUE TO COVID-19)
​
11 am - Sunday Morning Worship (INSIDE)
​
6 pm - Sunday Evening Worship(SUSPENDED UNTIL FURTHER NOTICE, DUE TO COVID-19)
​
6:30 pm - Wednesday Bible Study(GENERAL SERVICE ONLY, inside)
​
​
​
​
Ignite
Adult Bible Study
Growth
Come & Experience Spiritual Growth
As soon as we resume our regular scheduled classes after the COVID-19 Pandemic, we will be offering Dave Ramsey's Financial Peace
&
Kay Arthur's Heaven, Hell, and Life after Death.
​
You can go ahead and sign-up now for whichever class you wish.
​
God BLESS!
We believe that fellowship with each other is one of the best ways to learn each other and to show Christ's love. There are several events that we would love to have you and your family to come and be a part of. Guess What? You are invited!
Sunday School
RESTART
(Tentative)
Baby Dedication
Everleigh Kay Sharpe
11am
Online Service
6:30 pm
Pastor Sylvia Staten
Place of Grace COGOP (Rock Hill, SC)
Ravi Zacharias
1946 - 2020
​
Here are some quotes from a great Christian evangelist & defender of the faith.
​
​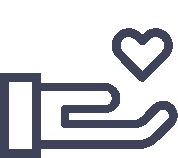 "Every man according as he purposeth in his heart, so let him give; not grudgingly, or of necessity: for God loveth a cheerful giver."