SENECA

CHURCH OF GOD




OF PROPHECY
Vision
Loving Jesus Loving People
Mission
Each ONe
reach One
We are a group of individuals from the Upstate of South Carolina and Northeast Georgia that come together to worship the Lord Jesus Christ in Seneca, SC. We may consist of many, but we are ONE in the Lord Jesus. The unity among our diversity means that we are family. We are a growing family; which means that we would LOVE to have you and your family become a part of our family. Please click the About Us tab above or the Read More link below to learn more about our family.
10 am - Sunday School
​
10:45 am - Sunday Morning Worship
​
6:30 pm - Wednesday small groups
Physical Address: 1016 Overbrook Drive Seneca, SC 29678
​
​
​
​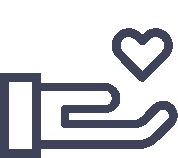 "Every man according as he purposeth in his heart, so let him give; not grudgingly, or of necessity: for God loveth a cheerful giver."